Spring
The grass used on sports grounds and pitches is distinctly different to that found in a normal garden, and so it follows that it also requires different treatment. We have fertilisers and lawn care products that are perfect to use on cricket pitches and bowling greens in order to keep the turf in great condition and ready for any sporting action.
Sub-Total: £11.52 incl VAT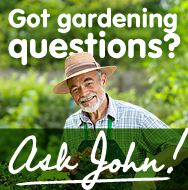 Featured products
This specifically formulated organic based fertiliser is for use on Pony grazing paddocks.
Proctors LFW+M, with its added high iron content, treats moss in addition to feeding and weeding your lawn. OUT OF STOCK

Perfect for all plants, both inside and out, Proctors Liquid Seaweed will transform your garden and potted plants, producing brighter flowers, greener lawns and delicious vegetables
Perfect for the potato and vegetable grower. Use Proctors Super Vegitator fertiliser to get the best quality out of your crop.