Sportsground SG1 (8-0-6+2%Fe+2%MgO)
A zero phosphate micro fine fertiliser for fine turf. Being a micro fine particle size the fertiliser is quickly washed down to root zone with minimum application of water particularly suitable for bowling greens and other areas of fine turf.

Application rate: 35g/sq. m. (1oz/sq. yd.)
Spread:
Spring: March, April, May
Summer: June, July, August
Actual packaging may vary. Images are provided for illustrative purposes only.
A zero phosphate micro fine fertiliser for fine turf. Being a micro fine particle size the fertiliser is quickly washed down to root zone with minimum application of water particularly suitable for bowling greens and other areas of fine turf.
A high nitrogen spring and summer fine turf fertiliser with the added advantage if I.B.D.U to give increased longevity.

This product is available for delivery as part of a mixed commodity order.
Sub-Total: £11.52 incl VAT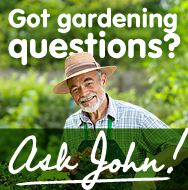 Featured products
This specifically formulated organic based fertiliser is for use on Pony grazing paddocks.
Proctors LFW+M, with its added high iron content, treats moss in addition to feeding and weeding your lawn. OUT OF STOCK

Perfect for all plants, both inside and out, Proctors Liquid Seaweed will transform your garden and potted plants, producing brighter flowers, greener lawns and delicious vegetables
Perfect for the potato and vegetable grower. Use Proctors Super Vegitator fertiliser to get the best quality out of your crop.