For your nearest stockist, please send us your town or postcode, plus telephone number by clicking here and we will get back to you quickly with the details.
Please check before you make a long journey that the store does have the fertiliser required in stock. If it's not ask them if they can order it in for you. For orders of over half a tonne (25 items) direct orders are available.
Become a Stockist
If you love ProctorsNPK and are interested in stocking our products for sale we would love to talk to you about joining us and help expand our current reach.
We are actively looking for distribution partners, retail chains and independent retailers within the UK.
If you are thinking about stocking our range or need help ordering ProcktorsNPK products, we will send you all the information you need to set up and grow your account.
Please email us on info@proctorsnpk.com or give us a call on +44 (0) 117 311 1217 and we can disucss your needs and how we can best meet your requirements. Once we understand these requirements we will then supply you with our third party form in which we'll ask for a little more information and get the process initiated.
We are looking forward to working with you!
The ProctorsNPK team!
Sub-Total: £11.52 incl VAT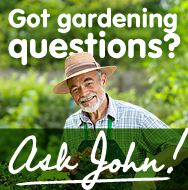 Featured products
This specifically formulated organic based fertiliser is for use on Pony grazing paddocks.
Proctors LFW+M, with its added high iron content, treats moss in addition to feeding and weeding your lawn.

Perfect for all plants, both inside and out, Proctors Liquid Seaweed will transform your garden and potted plants, producing brighter flowers, greener lawns and delicious vegetables
Perfect for the potato and vegetable grower. Use Proctors Super Vegitator fertiliser to get the best quality out of your crop.