Lawn Sand (4-0-0)
This popular easy to use product is very effective in giving your lawn that Spring boost. Consisting of Ammonium Sulphate, Iron Sulphate and sand, it is not to be confused with sand for 'top dressing the lawn', which has no chemical content. Lawn Sand will help kill existing moss on a lawn and many different types of weeds, while at the same time helping to green up your grass. However, it will not cure a moss problem, which will require alternative stronger treatments.

Application rate: 70g sq. m.
Actual packaging may vary. Images are provided for illustrative purposes only.
Sub-Total: £20.04 incl VAT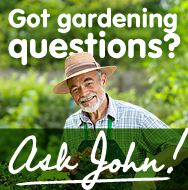 Featured products
This specifically formulated organic based fertiliser is for use on Pony grazing paddocks.
A cost effective micro-granular fertiliser for control of moss and weeds, including broadleaved weed species, while feeding grass for a lush green lawn. DELIVERY FROM 1st JULY.

Perfect for all plants, both inside and out, Proctors Liquid Seaweed will transform your garden and potted plants, producing brighter flowers, greener lawns and delicious vegetables
Perfect for all plants, both inside and out, Proctors Liquid Seaweed will transform your garden and potted plants, producing brighter flowers, greener lawns and delicious vegetables