Lawn & Turf Care
The list of Proctors fertilisers below are representative of the more popular products we provide to the horticultural market. The benefits of fertilisers, both organic and inorganic, in providing the nourishment plants need is undeniable. Used wisely they encourage strong root systems, healthy leaf growth and abundant flowers and fruit. We hope the information below helps you choose what's best for your plants to help them achieve their full potential.
Sub-Total: £20.04 incl VAT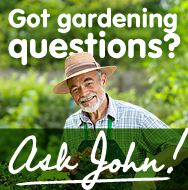 Featured products
This specifically formulated organic based fertiliser is for use on Pony grazing paddocks.
A cost effective micro-granular fertiliser for control of moss and weeds, including broadleaved weed species, while feeding grass for a lush green lawn. DELIVERY FROM 1st JULY.

Perfect for all plants, both inside and out, Proctors Liquid Seaweed will transform your garden and potted plants, producing brighter flowers, greener lawns and delicious vegetables
Perfect for all plants, both inside and out, Proctors Liquid Seaweed will transform your garden and potted plants, producing brighter flowers, greener lawns and delicious vegetables