Conventional Fertiliser by Sport
Proctors range of conventional fertilisers contains products tailored to the unique requirements of a variety of different types of sportsground, clubs and pitches. With specific nutrient profiles designed to get your sports turf match fit and keep it there, our products are highly effective, fast-acting and cost-effective – perfect for anyone needing great looking grass and a perfect playing surface.
Proctors conventional fertilisers for sports turf is available direct from our online shop or by calling 0117 311 1217. For more information, please call us or use our contact form for a quick response.
What are conventional fertilisers?
Conventional fertilisers are man-made products offering precise blends of nutrients tailored for different applications. Fast acting, they are the ideal solution for specific nutrient deficiencies. Proctors' conventional fertilisers come in micro-granular form, providing excellent coverage.
Superior products backed by expert advice
Proctors supplies conventional fertiliser to professional teams including Bath Rugby Club and smaller local clubs. With over 200 years in the business, our products have been refined to an unbeatable quality and we've gained the expertise to give you match-fit turf, whatever your needs or budget.
Choose from the sports below to find your ideal fertiliser:
Sub-Total: £4,728.12 incl VAT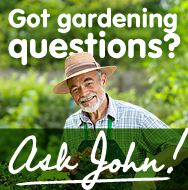 Whatever the sport we have got the right product for you: