Fertiliser for Tennis Courts
Is your tennis court an eyesore? Is patchy grass ruining your top spin? Are you embarrassed to let other clubs see your playing surface? Proctors has the solution with our range of tailored fertilisers for tennis courts designed to quickly and cost-effectively get your grass Wimbledon-worthy.
Our grass tennis court fertilisers offer a carefully formulated blend of nutrients to match the varying requirements of your grass at different points during the year. Our range also includes products for correcting specific nutrient deficiencies to give you healthier grass that looks and plays better.
Proctors' fertiliser for tennis courts is available from our online shop or by calling 0117 311 1217. For more information, please give us a call or fill out our contact form for a quick response.
Tailored grass feeds to suit your needs
There are two elements to getting the perfect grass – understanding your growing conditions and working out which nutrients your grass needs to grow effectively in those conditions.
We can use our expertise to examine your current grass and also offer a soil sampling service for just £15. These two steps give us a strong understanding of what's going on under the surface and allow us to diagnose any specific issues, including nutrient deficiencies.
Once we understand what's going on below the ground, we can recommend the best fertilisers to get your grass growing strong. Our fertilisers provide specific blends of essential nutrients to fit most situations and we can create custom blends for more tricky applications (1 tonne minimum order).
Superior products backed by expert advice
With over 200 years in the fertiliser business, Proctors have developed unrivalled products backed by expert advice. Our customers include Bath Rugby Club and many local and community clubs and teams. Whatever you needs or budget, we can help you get a grass tennis court fit for champions.
To buy fertiliser for tennis courts check out the links below or call 0117 311 1217. For further information, please give Proctors a call or fill out our contact form for a quick response.
Sub-Total: £11.52 incl VAT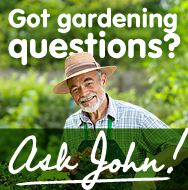 Featured products
This specifically formulated organic based fertiliser is for use on Pony grazing paddocks.
Proctors LFW+M, with its added high iron content, treats moss in addition to feeding and weeding your lawn. OUT OF STOCK

Perfect for all plants, both inside and out, Proctors Liquid Seaweed will transform your garden and potted plants, producing brighter flowers, greener lawns and delicious vegetables
Perfect for the potato and vegetable grower. Use Proctors Super Vegitator fertiliser to get the best quality out of your crop.