Lawn Feed by Season
Just as the weather changes throughout the year, so does the way our lawns grow. This means the nutritional requirements of our lawns change with the seasons. If you want to get the best growth from your lawn all year round, you need to feed it different things at different times of year.
Proctors' lawn feed range includes fertilisers perfect for every time of the year, so whether it's spring, summer, autumn or winter, we have the product you need to get your grass in peak condition.
You can buy Proctors' full lawn feed range direct from our online shop or by calling us on 0117 311 1217. For more information, please call us or fill out our contact form for a quick response.
Getting the right lawn feed for every season
Spring/Summer – This is the time when you want plenty of healthy leaf growth so your lawn looks lush and vibrant. Proctors Spring/Summer Lawn Feed is high in nitrogen with added iron and magnesium to give your grass the boost it needs to produce plenty of healthy top growth.
Autumn/Winter – As it gets colder, you need to encourage strong root development so your grass survives the winter weather in good order. Proctors Autumn/Winter Lawn Feed is high in phosphorus so promotes healthy roots without encouraging excessive growth above the ground.
Superior products backed by expert advice
Proctors has been supplying lawn feed for over 200 years to everyone from domestic gardeners to Bath Rugby Club. Over the years we've refined our products to an unbeatable quality and gained the expertise needed to help you get the grass you've always dreamed of.
To buy lawn feed for every season, or any of our other products, head to our online shop or give Proctors a call on 0117 311 1217. For further information, please call us or fill out our contact form for a quick response.
Sub-Total: £11.52 incl VAT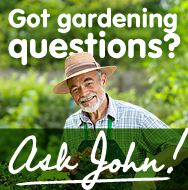 Featured products
This specifically formulated organic based fertiliser is for use on Pony grazing paddocks.
Proctors LFW+M, with its added high iron content, treats moss in addition to feeding and weeding your lawn. OUT OF STOCK

Perfect for all plants, both inside and out, Proctors Liquid Seaweed will transform your garden and potted plants, producing brighter flowers, greener lawns and delicious vegetables
Perfect for the potato and vegetable grower. Use Proctors Super Vegitator fertiliser to get the best quality out of your crop.