Merry Christmas!

From potted plants to grape-vine, endangered veg seed and beehive adoption kits; there are plenty of gifts to choose from for the gardener in your life, but why not make your own?
For festive indoor or outdoor plants why not paint or decorate the container to add that personal touch? You can be creative and use any suitable container but remember to seal it to preserve your handiwork.
A fun activity not only for you but to get the children involved in too is making your own indoor or outdoor Christmas arrangements. Have a look in the garden and when out and about for supplies, but make sure they are free of bugs! Supplies needed are: a suitable container such as a basket, glass bowl, jars, trugg or vase, florist's foam and wire, any combination of dried flowers, berry sprigs, chestnuts, green conifer branches, holly, ivy branches, moss, pine cones and needles, rose-hips or skimmia, Christmas decorations and even artificial snow! If making a wreath to hang on the front door or garland you'll need florist's wire to help build it. Remember to moisten these from time to time with a plant sprayer so it lasts longer.
Wishing you a very happy Christmas!


Your Question...
If you have a gardening question and you can't find an answer to it below, just pop your question in an email and we will do our best to get an answer to you within 48 hours.
Answers
To find answers to gardening questions in our Ask John database select the appropriate category below.
Amenity > Fruits > Ice Clearing > Lawn Care > Ordering Information > Organic Fertiliser > Pallets and Re-use > Spreading Information > Storage > Vegetables > Other > Show all >
Sub-Total: £11.52 incl VAT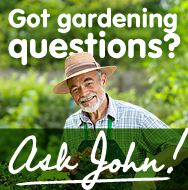 Featured products
This specifically formulated organic based fertiliser is for use on Pony grazing paddocks.
Proctors LFW+M, with its added high iron content, treats moss in addition to feeding and weeding your lawn. OUT OF STOCK

Perfect for all plants, both inside and out, Proctors Liquid Seaweed will transform your garden and potted plants, producing brighter flowers, greener lawns and delicious vegetables
Perfect for the potato and vegetable grower. Use Proctors Super Vegitator fertiliser to get the best quality out of your crop.