Amenity | Fruits | Ice Clearing | Lawn Care | Ordering Information | Organic Fertiliser | Pallets and Re-use | Spreading Information | Storage | Vegetables | Other | Show all
Ordering Information
Can I order direct from Proctors?
We don't usually sell direct to individuals, as our minimum order is usually one tonne, 50 bags, of mixed commodities. This is usually too much for most people, however, we can do 25 bags on request. If you're able to take this amount, please contact us by phone, and we'd be happy to talk to you.
< close answer
I don't need 50 bags; can I place a smaller order?
Yes, this can be arranged; We can do as little as 25 bags, but delivery costs affect the prices. Please contact us by phone for smaller order prices.
< close answer
I'm setting up an allotment shop; please can you tell me what your bag sizes are?
Proctors fertilisers are available in 5kg tubs and 20kg bags, although there are a few exceptions that come in 25kg bags.
< close answer
Sub-Total: £11.52 incl VAT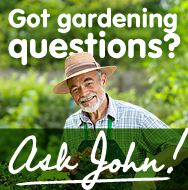 Featured products
This specifically formulated organic based fertiliser is for use on Pony grazing paddocks.
Proctors LFW+M, with its added high iron content, treats moss in addition to feeding and weeding your lawn. OUT OF STOCK

Perfect for all plants, both inside and out, Proctors Liquid Seaweed will transform your garden and potted plants, producing brighter flowers, greener lawns and delicious vegetables
Perfect for the potato and vegetable grower. Use Proctors Super Vegitator fertiliser to get the best quality out of your crop.