How to make your own John Innes compost
Guide
No. 1: Use for 3 – 3.5 inch pots
No. 2: Use for 5 – 6 inch pots
No. 3: Use for pots above these sizes
No. 1
Mix:

7 parts sterilised loam
3 parts peat
2 parts sharp sand


Then add:

0.6gms per litre ground limestone (0.6kg per cubic metre)
3gms per litre John Innes Base fertiliser (3kg per cubic metre)
No. 2
Mix:

7 parts sterilised loam
3 parts peat
2 parts sharp sand


Then add:

1.2gms per litre ground limestone (1.2kg per cubic metre)
6gms per litre John Innes Base fertiliser (6kg per cubic metre)
No. 3
Mix:

7 parts sterilised loam
3 parts peat
2 parts sharp sand


Then add:

1.8gms per litre ground limestone (1.8kg per cubic metre)
9gms per litre John Innes Base fertiliser (9kg per cubic metre)
If you can't get hold of John Innes Base fertiliser, make your own using:
3rd hoof & horn
3rd superphosphate
3rd sulphate of potash
Seed Compost
2 parts sterilised loam
1 part peat
1 part sharp sand
0.6gms per ltr ground limestone
1.2gms per ltr superphosphate
Cuttings Compost
1 part sterilised loam
2 parts peat
1 part sharp sand
Add no fertiliser
Ericaceous Compost
Mix:

7 parts sterilised loam
3 parts peat
2 parts sharp sand


Then add:

3gms per litre John Innes Base fertiliser (3kg per cubic metre)
(1,000 ltrs = a cubic metre)
Sub-Total: £20.04 incl VAT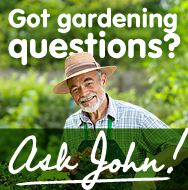 Featured products
This specifically formulated organic based fertiliser is for use on Pony grazing paddocks.
A cost effective micro-granular fertiliser for control of moss and weeds, including broadleaved weed species, while feeding grass for a lush green lawn. DELIVERY FROM 1st JULY.

Perfect for all plants, both inside and out, Proctors Liquid Seaweed will transform your garden and potted plants, producing brighter flowers, greener lawns and delicious vegetables
Perfect for all plants, both inside and out, Proctors Liquid Seaweed will transform your garden and potted plants, producing brighter flowers, greener lawns and delicious vegetables