Straight Fertilisers
Straight fertilisers are those which only comprise of one of the three main nutrients; nitrogen, phosphorus and potassium, and can be very effective when encouraging your garden to grow to its full potential. Whether you would like to prepare the ground before you start planting this year's crop or you would like to stimulate more yield and growth from your existing plants, we have plenty of fertilisers for you to choose from.
From garden lime which can be a blessing to any passionate gardener, to Kieserite which can be used to increase the level of magnesium in the soil without affecting PH levels, we have a wealth of options for you to choose from.
If you are unsure of which fertiliser would be most effective for you then it's best to read the product information carefully, but we are always on hand to answer any additional questions you might have.
Sub-Total: £11.52 incl VAT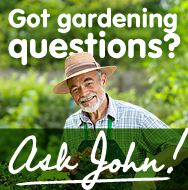 Featured products
This specifically formulated organic based fertiliser is for use on Pony grazing paddocks.
Proctors LFW+M, with its added high iron content, treats moss in addition to feeding and weeding your lawn. OUT OF STOCK

Perfect for all plants, both inside and out, Proctors Liquid Seaweed will transform your garden and potted plants, producing brighter flowers, greener lawns and delicious vegetables
Perfect for the potato and vegetable grower. Use Proctors Super Vegitator fertiliser to get the best quality out of your crop.