Single Superphosphate (0-18-0)
Made by the action of sulphuric acid on raw rock phosphate (also called Appatite) this is one of the world's most important fertilisers, and probable one of the oldest inorganic ones. Partly soluble and a usable form of phosphorous by plants, it must be well dug in. Ideal for feeding root vegetables such as carrots and beetroot, it also assists in seed germination. Use in soils containing a sufficiency of lime so as not to waste this valuable nutrient through poor plant uptake.

Application rate: 70g sq. m. Dig in well.
Actual packaging may vary. Images are provided for illustrative purposes only.
Sub-Total: £11.52 incl VAT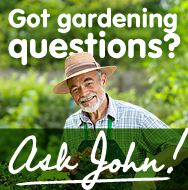 Featured products
This specifically formulated organic based fertiliser is for use on Pony grazing paddocks.
Proctors LFW+M, with its added high iron content, treats moss in addition to feeding and weeding your lawn. OUT OF STOCK

Perfect for all plants, both inside and out, Proctors Liquid Seaweed will transform your garden and potted plants, producing brighter flowers, greener lawns and delicious vegetables
Perfect for the potato and vegetable grower. Use Proctors Super Vegitator fertiliser to get the best quality out of your crop.