Sulphate of Potash (0-0-50)
Another straight fertiliser, this product is very soluble and fast acting, adding essential Potash to soils and composts. SOP helps improve the quality of fruits and flowers and strengthens plant resistance to disease and inclement weather. Symptoms of Potash deficiency can be poor flowering and fruit sets, as well as the leaves turning yellow around the margins which eventually will become brown and burnt. Severe cases show leaf spotting and scorch of foliage.

Application rate: 50g sq. m. Dig in well.
Actual packaging may vary. Images are provided for illustrative purposes only.
Sub-Total: £11.52 incl VAT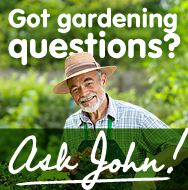 Featured products
This specifically formulated organic based fertiliser is for use on Pony grazing paddocks.
Proctors LFW+M, with its added high iron content, treats moss in addition to feeding and weeding your lawn. OUT OF STOCK

Perfect for all plants, both inside and out, Proctors Liquid Seaweed will transform your garden and potted plants, producing brighter flowers, greener lawns and delicious vegetables
Perfect for the potato and vegetable grower. Use Proctors Super Vegitator fertiliser to get the best quality out of your crop.