Sulphate of Ammonia (21-0-0)
100% soluble, this nitrogen fertiliser is fast acting, and can be used where plants are nitrogen deficient. Ideal for green leafed vegetables and producing luxuriant foliage on leafy shrubs, in particular box hedges which are heavy feeders requiring regular treatment, it's the ultimate plant tonic. Can be used every 6-8 weeks during the growing season, but do not over apply. Also often used as a compost activator, as well as a straight for crops. Remember, no lime at this time!
Actual packaging may vary. Images are provided for illustrative purposes only.
Sub-Total: £20.04 incl VAT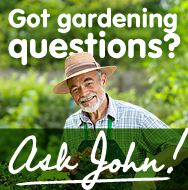 Featured products
This specifically formulated organic based fertiliser is for use on Pony grazing paddocks.
A cost effective micro-granular fertiliser for control of moss and weeds, including broadleaved weed species, while feeding grass for a lush green lawn. DELIVERY FROM 1st JULY.

Perfect for all plants, both inside and out, Proctors Liquid Seaweed will transform your garden and potted plants, producing brighter flowers, greener lawns and delicious vegetables
Perfect for all plants, both inside and out, Proctors Liquid Seaweed will transform your garden and potted plants, producing brighter flowers, greener lawns and delicious vegetables