Vegetables, Fruit & Flower Fertilisers
Any keen gardener will know what a different the presence of vegetables, fruit and flowers makes when it comes to both ensuring your garden looks great and also providing a return on the efforts you put into maintaining it.
Our range of products available in this section of our online shop are all aimed at helping you to produce beautiful fruits, veg and flowers every year whilst nurturing them through the different seasons. We have fertilisers to help them grow more efficiently as well as ones that help to boost the yield of your fruit and the bloom of your flowers; everything a passionate gardener would need.
To help you along, we have a helpful guide to caring for your veg, fruits and flowers in our gardening year section.
Sub-Total: £20.04 incl VAT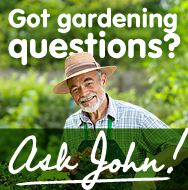 Featured products
This specifically formulated organic based fertiliser is for use on Pony grazing paddocks.
A cost effective micro-granular fertiliser for control of moss and weeds, including broadleaved weed species, while feeding grass for a lush green lawn. DELIVERY FROM 1st JULY.

Perfect for all plants, both inside and out, Proctors Liquid Seaweed will transform your garden and potted plants, producing brighter flowers, greener lawns and delicious vegetables
Perfect for all plants, both inside and out, Proctors Liquid Seaweed will transform your garden and potted plants, producing brighter flowers, greener lawns and delicious vegetables