Growmore (7-7-7)
Developed after World War 2, it was probably the most well-known general all-purpose fertiliser in the market place.

An easy to spread mineral based granular fertiliser, it can be applied as a top dressing all around the garden on flowers, fruit & vegetables or under mulches.

Growmore is a balanced fertiliser containing equal levels of the three most important plant nutrients; nitrogen, phosphorous & potassium.
Actual packaging may vary. Images are provided for illustrative purposes only.
Sub-Total: £11.52 incl VAT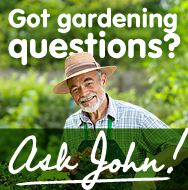 Featured products
This specifically formulated organic based fertiliser is for use on Pony grazing paddocks.
Proctors LFW+M, with its added high iron content, treats moss in addition to feeding and weeding your lawn. OUT OF STOCK

Perfect for all plants, both inside and out, Proctors Liquid Seaweed will transform your garden and potted plants, producing brighter flowers, greener lawns and delicious vegetables
Perfect for the potato and vegetable grower. Use Proctors Super Vegitator fertiliser to get the best quality out of your crop.