Rose Food (3.5-6-11.7)
Well cared for roses will need regular feeding, especially at the beginning of the growing season. The fact that roses are normally pruned each year means that the nutrients required for beautiful blooms are removed permanently from the soil around the plant.

Proctors Rose Food is a well tried & tested product, which has been used by keen rose growers for many years.

A rich powder mixture of minerals and organics for fine blooms and healthy roots.

Application rate: 35g per bush at intervals during flowering.
Actual packaging may vary. Images are provided for illustrative purposes only.
Sub-Total: £11.52 incl VAT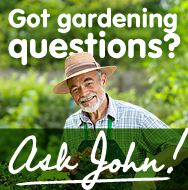 Featured products
This specifically formulated organic based fertiliser is for use on Pony grazing paddocks.
Proctors LFW+M, with its added high iron content, treats moss in addition to feeding and weeding your lawn. OUT OF STOCK

Perfect for all plants, both inside and out, Proctors Liquid Seaweed will transform your garden and potted plants, producing brighter flowers, greener lawns and delicious vegetables
Perfect for the potato and vegetable grower. Use Proctors Super Vegitator fertiliser to get the best quality out of your crop.