Poultry Manure Pellets
Used as a non-chemical fertiliser, poultry manure pellets vary in analysis, but typically contain 3% Nitrogen, 2% Phosphate, and 2% Potash, as well as trace elements.
With a variable pH and a tendency towards alkalinity, poultry pellets are not suitable for use on lime-hating ericaceous plants, but rather used mainly for vegetable and fruit crops.
Dried, processed, and often sterilised during manufacture, poultry pellets are slow release, and an excellent alternative to raw manure, which can contain harmful bacteria.
Actual packaging may vary. Images are provided for illustrative purposes only.
Sub-Total: £11.52 incl VAT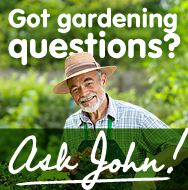 Featured products
This specifically formulated organic based fertiliser is for use on Pony grazing paddocks.
Proctors LFW+M, with its added high iron content, treats moss in addition to feeding and weeding your lawn. OUT OF STOCK

Perfect for all plants, both inside and out, Proctors Liquid Seaweed will transform your garden and potted plants, producing brighter flowers, greener lawns and delicious vegetables
Perfect for the potato and vegetable grower. Use Proctors Super Vegitator fertiliser to get the best quality out of your crop.