Organic Fertilisers
Organic fertilisers are those that contain nutrients from naturally occurring sources, such as seaweed, animal waste and blood; giving you a responsible and non-artificial way of caring for your garden. The fertilisers in our approved organics section have all been endorsed by organic farmers and growers so that you know they meet certain standards. Our organic fertilisers can be used on a variety of different areas of your garden, so please read the product descriptions of each to determine which will work best for the results you hope to achieve.
If you have any questions that still remain unanswered then you can always ask John, our resident gardening expert, who will be able to get back to you with a response to your specific question.
Sub-Total: £11.52 incl VAT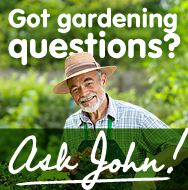 Featured products
This specifically formulated organic based fertiliser is for use on Pony grazing paddocks.
Proctors LFW+M, with its added high iron content, treats moss in addition to feeding and weeding your lawn. OUT OF STOCK

Perfect for all plants, both inside and out, Proctors Liquid Seaweed will transform your garden and potted plants, producing brighter flowers, greener lawns and delicious vegetables
Perfect for the potato and vegetable grower. Use Proctors Super Vegitator fertiliser to get the best quality out of your crop.