Calcified Seaweed
Calcified seaweed is a popular choice with organic gardeners and those looking for a product that can help rapidly improve the quality of their soil.
Calcified seaweed is a natural product that not only provides a wide range of essential nutrients, it can also significantly improve the structure of your soil and help correct pH imbalances. It is a popular alternative to garden lime and can even be used as a spring lawn dressing due to its valuable mix of nutrients.
Benefits of calcified seaweed
As well as calcium, calcified seaweed contains a good balance of the three core nutrients all plants need for healthy growth – nitrogen, phosphate and potassium. It also contains magnesium, essential for photosynthesis, and a number of crucial trace elements such as iron and carbon. These trace elements encourage better absorption of the core nutrients from the soil, making calcified seaweed a highly effective general purpose organic fertiliser.
Calcified seaweed can help maintain a healthy pH for a wide range of plant types and is particularly beneficial when growing alliums such as onions, leeks and garlic. It can be applied all year round, is long lasting and promotes stronger root systems and vigorous plant growth.
Improve your soil structure
If you have heavy soil such as clay, calcified seaweed can significantly improve the structure of your soil to create better growing conditions. Clay is made up of lots of very small particles packed closely together, leaving little space for water to drain, roots to penetrate or oxygen to get to those roots.
Calcified seaweed causes the small particles to "flocculate" or clump together, forming bigger particles. This creates room for better drainage, root penetration and oxygen diffusion, providing much improved conditions for root growth. This allows plants to develop stronger root systems leading to healthier plants that grow more vigorously.
The trace elements in calcified seaweed allow the soil to be quickly colonised by helpful bacteria that creates humus and encourage worm activity. This further improves the soil quality and allows plants to better access and absorb the available nutrients.
Natural, organic, sustainable nutrition
Calcified seaweed is produced from beds of calcified and coralline algae which are naturally occurring. The algae is sustainably harvested and processed without artificial chemicals meaning the final product is entirely organic.

Application rate: 75g sq. m.
Actual packaging may vary. Images are provided for illustrative purposes only.
Sub-Total: £20.04 incl VAT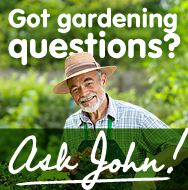 Featured products
A fertiliser that is often overlooked, but all good lawns need an Autumn/Winter feed as well as the summer feed most of us do without question.

This specialist fertiliser was developed by the John Innes Institute as a balanced fertiliser base for soil based composts.
A cost effective micro-granular fertiliser for control of moss and weeds, including broadleaved weed species, while feeding grass for a lush green lawn.
A cost effective micro-granular fertiliser for control of moss and weeds, including broadleaved weed species, while feeding grass for a lush green lawn.
This specifically formulated organic based fertiliser is for use on Pony grazing paddocks.
Perfect for all plants, both inside and out, Proctors Liquid Seaweed will transform your garden and potted plants, producing brighter flowers, greener lawns and delicious vegetables

Instructions on how to take your soil test, sample bag, and pre-paid envelope to send sample direct to independent lab. Test is for Phosphate, Potash, Magnesium and pH. Results and recommendations are then sent via email.

Another straight fertiliser, this product is very soluble and fast acting, adding essential Potash to soils and composts