Blood Fish & Bone (5.5-8-6)
This organic based powder fertiliser, is an excellent alternative to Growmore.

Also a balanced fertiliser, it can be applied in much the same way and is widely used as a top dressing on lawns, flowers and vegetables. However, the nutrients in BFB are slower to release, excellent when a long term feed is required.

Digging into the soil before planting or mixing in with your compost, BFB is the multi-purpose organic fertiliser.

Application rate: 140g sq. m or metre run applied in the seed bed or for initial top dressing. A further 70g per sq. m is recommended during flowering.
Actual packaging may vary. Images are provided for illustrative purposes only.
Sub-Total: £11.52 incl VAT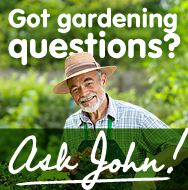 Featured products
This specifically formulated organic based fertiliser is for use on Pony grazing paddocks.
Proctors LFW+M, with its added high iron content, treats moss in addition to feeding and weeding your lawn. OUT OF STOCK

Perfect for all plants, both inside and out, Proctors Liquid Seaweed will transform your garden and potted plants, producing brighter flowers, greener lawns and delicious vegetables
Perfect for the potato and vegetable grower. Use Proctors Super Vegitator fertiliser to get the best quality out of your crop.