High quality fertilisers for lawns, sports grounds and more.
A family-run business, Proctors is probably the oldest fertiliser company in the world, having traded for over 200 years. We specialise in producing and distributing high quality fertilisers to horticultural and amenity wholesalers as well as direct to consumers across the UK.
We provide a full range of products for everything from top sports grounds, such as Bath Rugby Club, to golf clubs, stately homes and even small domestic lawns. Our specialist lawn care products include lawn feed for all seasons, sports ground fertilisers, lawn sand and feed, weed and moss killers.
Whatever the application, if you need world-class grass, we can offer a complete solution to suit your needs.
We also supply fertilisers for general gardening and allotment societies. Our range includes fertilisers for vegetables, fruits and flowers and a variety of straight and organic fertilisers such as sulphate of iron, sulphate of potash and bone meal.
If we don't have exactly what you need, we can even create a fertiliser blend just for you (one tonne minimum).
Our team are dedicated to providing the personal service our customers expect from a company with our heritage and reputation. We aim to build relationships that will stand the test of time, just like our products!
To find out more about our products or to place an order, visit our shop or call us on 0117 311 1217.
Sub-Total: £11.52 incl VAT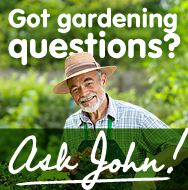 Featured products
This specifically formulated organic based fertiliser is for use on Pony grazing paddocks.
Proctors LFW+M, with its added high iron content, treats moss in addition to feeding and weeding your lawn. OUT OF STOCK

Perfect for all plants, both inside and out, Proctors Liquid Seaweed will transform your garden and potted plants, producing brighter flowers, greener lawns and delicious vegetables
Perfect for the potato and vegetable grower. Use Proctors Super Vegitator fertiliser to get the best quality out of your crop.