At Proctors, we are in the enviable position to be able to supply bespoke fertilisers, to match perfectly the needs of your crop or turf.
Using a selection of mini granulated products, we can blend these together to form an analysis that will help you achieve the desired results. The only restriction is the minimum order quantity, which is 50 x 20kg bags.
The great benefit of bespoke fertiliser, is being able to target the nutrients that are required, without having to apply those nutrients that are already available within the soil, so potentially saving you hundreds of pounds.
If this service is something you could make use of, please contact us to discuss your needs, so we can work together to maximise your soils potential.
Sub-Total: £11.52 incl VAT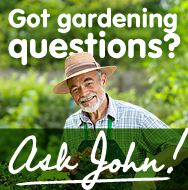 Featured products
This specifically formulated organic based fertiliser is for use on Pony grazing paddocks.
Proctors LFW+M, with its added high iron content, treats moss in addition to feeding and weeding your lawn. OUT OF STOCK

Perfect for all plants, both inside and out, Proctors Liquid Seaweed will transform your garden and potted plants, producing brighter flowers, greener lawns and delicious vegetables
Perfect for the potato and vegetable grower. Use Proctors Super Vegitator fertiliser to get the best quality out of your crop.