Ice Away
Actual packaging may vary. Images are provided for illustrative purposes only.

Ice Away is recommended as an environmentally friendly alternative to common rock salt, reducing soil contamination and pollution to waterways.

This product is available for delivery as part of a mixed commodity order.
Sub-Total: £20.04 incl VAT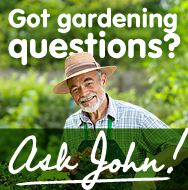 Featured products
This specifically formulated organic based fertiliser is for use on Pony grazing paddocks.
A cost effective micro-granular fertiliser for control of moss and weeds, including broadleaved weed species, while feeding grass for a lush green lawn. DELIVERY FROM 1st JULY.

Perfect for all plants, both inside and out, Proctors Liquid Seaweed will transform your garden and potted plants, producing brighter flowers, greener lawns and delicious vegetables
Perfect for all plants, both inside and out, Proctors Liquid Seaweed will transform your garden and potted plants, producing brighter flowers, greener lawns and delicious vegetables